SW SeriesFor Steam/Vapor cooling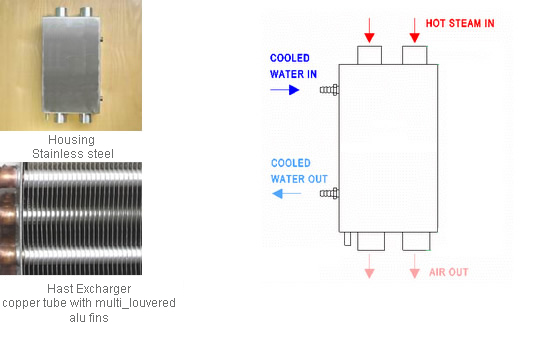 The SW series heat exchanger is suitable for heat energy reuse for Steam/Hot gas,or steam/vapor condensing.
We use copper tubes pressed with multi-lourvered aluminum fins heat exchanger for this model. The heat exchanging area is giant because of the aluminum fins, and the flow running inside will be more turbulent. The heat exchanging efficency is very high by this design.
We can produce to your design, or design a suitable model for your system.
Products
Heat Exchangers
Spiral Coils
Warmers
Metal Working
Contact
RATO HEAT EXCHANGERS FACTORY
TEL:+86-757-8283 0207
FAX:+86-757-8282 5365
Email:master@dhhe.cn
Add: No.13 of 3,4th line,Xiyue Industrial Dist.,Jiangbian,Chancheng,Foshan,Guangdong,P.R.China.