Spiral Tube Coil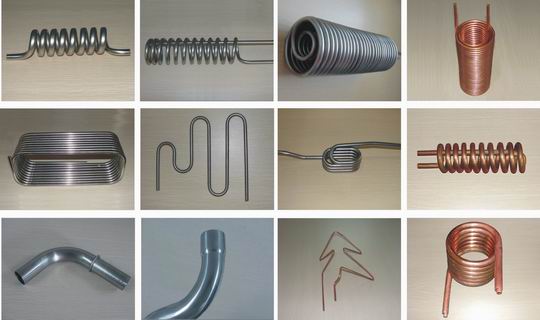 We have rich experience and KNOW HOW to make the Spiral Coils to the desired diameter,pitch and shape the customers want.
The sprial pitches can be diversed gradually according to the need as we can make it by our CNC bending system.
We control well of a small diameter loss when bending to ensure the smallest pressure reduce of the flow inside.
The Spiral Coils can be served for heat exchangers,boilers and flow carrying.
Products
Heat Exchangers
Spiral Coils
Warmers
Metal Working
Contact
RATO HEAT EXCHANGERS FACTORY
TEL:+86-757-8283 0207
FAX:+86-757-8282 5365
Email:master@dhhe.cn
Add: No.13 of 3,4th line,Xiyue Industrial Dist.,Jiangbian,Chancheng,Foshan,Guangdong,P.R.China.