SC SeriesFor Oil/Water cooling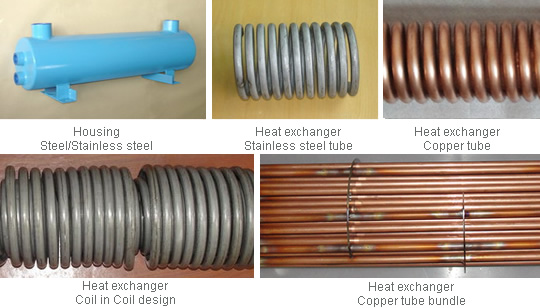 Heat exchangers of SC series are constructed with cooper coils or stainless steel coils.
This design is suitable for most heat exchanging application.
The housing pressure can be very high because of the cylindrical design.
Housing material could be either steel or stainless steel to your request.
We can also make a coil-in-coil of core to increase the heat exchanging area with compact space.
Products
Heat Exchangers
Spiral Coils
Warmers
Metal Working
Contact
RATO HEAT EXCHANGERS FACTORY
TEL:+86-757-8283 0207
FAX:+86-757-8282 5365
Email:master@dhhe.cn
Add: No.13 of 3,4th line,Xiyue Industrial Dist.,Jiangbian,Chancheng,Foshan,Guangdong,P.R.China.